The 3D glasses adopt the most advanced "time division method", which is realized by the signal synchronized between the 3D glasses and the display. When the display outputs a left-eye image, the left eye lens is in a light-transmitting state, and the right eye is in a opaque state, and when the display outputs a right-eye image, the right eye lens transmits light and the left eye does not transmit light, so two glasses I saw different game screens to achieve the purpose of deceiving the eyes.
With such frequent switching, the two eyes can obtain nuanced images respectively, and the brain calculates to generate a 3D stereoscopic image. 3D glasses are designed with sophisticated optical components. Compared with passive glasses, they can achieve double resolution and a wide viewing angle for each eye.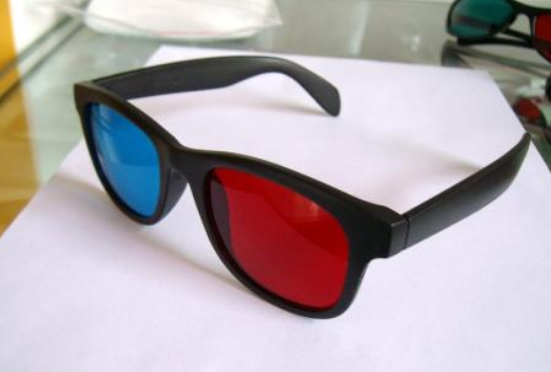 principle:The main reason for the stereoscopic effect is that the left and right eyes see different pictures, and the positions of the left and right eyes are different, so there will be some differences in the pictures. When shooting stereo images, two lenses are used, one on the left and the other on the right. Then the image of the left lens is filtered by a horizontal polarizer to obtain horizontally polarized light, and the image of the right lens is filtered by a vertical polarizer to obtain longitudinally polarized light. The left eye and the right eye of the stereo glasses are respectively equipped with a horizontal polarizer and a vertical polarizer. The horizontally polarized light can only pass through the horizontal polarizer, and the longitudinally polarized light can only pass through the vertical polarizer. This ensures that things captured by the camera on the left can only enter the left eye, and things captured by the camera on the right can only enter the right eye, so it is almost stereoscopic.
We have various styles of 3d glasses